Welcome Home, Jim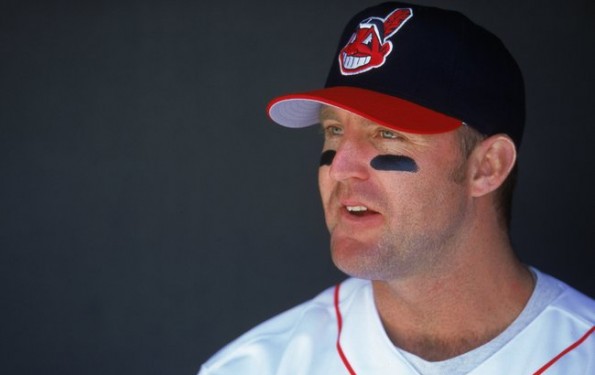 If there was any Indians player that I idolized as a kid, it was Jim Thome. I felt a bit of a bond to him, he being a big-time left handed infielder, the kind of hitter that I wanted to be playing baseball in rec leagues and middle/ high school. I used to be able to emulate the swings of almost every player on that team, but Thome's was my favorite. The wide stance, holding the bat out in front until the pitcher started his wind-up, then finishing with a huge swing. I used to wear his number, 25, and of course wore my baseball socks knee-high, the "right way", just like Thome. I even took practice swings in my bedroom at night to his infamous '95 World Series home run at-bat.
He left the Indians in 2002, a few years after Manny Ramirez. Indians fans were still mad at Manny at that time, being a home-grown talent that bolted when he outgrew the small market atmosphere of the Indians. Indians fans, myself included, thought that Thome wouldn't leave in the same manner. He ended up taking an offer with Philadelphia for more money, more guaranteed years, and the hope of winning a title. The indians were about to begin a rebuilding process, so you couldn't really blame the guy for not wanting to waste the prime of his career in a losing city. Still, anger ensued, probably even on my part. Some fans are mad to this day.
Yesterday, the Indians picked up Jim Thome off of waivers from the Minnesota Twins, hoping his bat can help the team and its outside shot of winning the division. He never got that title with the Phillies, or the White Sox, Dodgers, or Twins. He's batting cleanup as the DH in his first game back. His swing may be a little slower than the last time he donned an Indians uniform, but judging from the 601 home runs he's hit in his career, it's still effective. When he steps out of the dugout to bat tonight, I'm sure he'll get the standing ovation he deserves from Indians fans, and I'm sure I'll be watching, just like old times.
Welcome Home, Jim.